CAMP CHEF SE PELLET GRILL
Take your outdoor cooking to the next level with this durable and study Camp Chef SE Pellet Grill that is a wonderful addition to your backyard barbeques, family gatherings and entertaining friends. The Camp Chef SE Pellet Grill brings award-winning barbecue to your back patio as you simply select the desired cooking temperature and let the smoker do the rest. The technology maintains a consistent temperature range to produce as much smoke as possible which means the best flavor possible. And at the end of the cookout, you'll enjoy the easiest, quickest cleanout system in the industry and instead of dismantling and cleaning this BBQ electronic ignition grill after every use, you can pull a lever and empty the ash out of the fire pot. In a few seconds, you're ready for your next big barbecue because that smoky taste is going to keep everyone coming back for more. It features rolling wheels for added convenience when you need to move it, it has a large cooking surface, and is ideal for ribs, chicken, brisket and much more.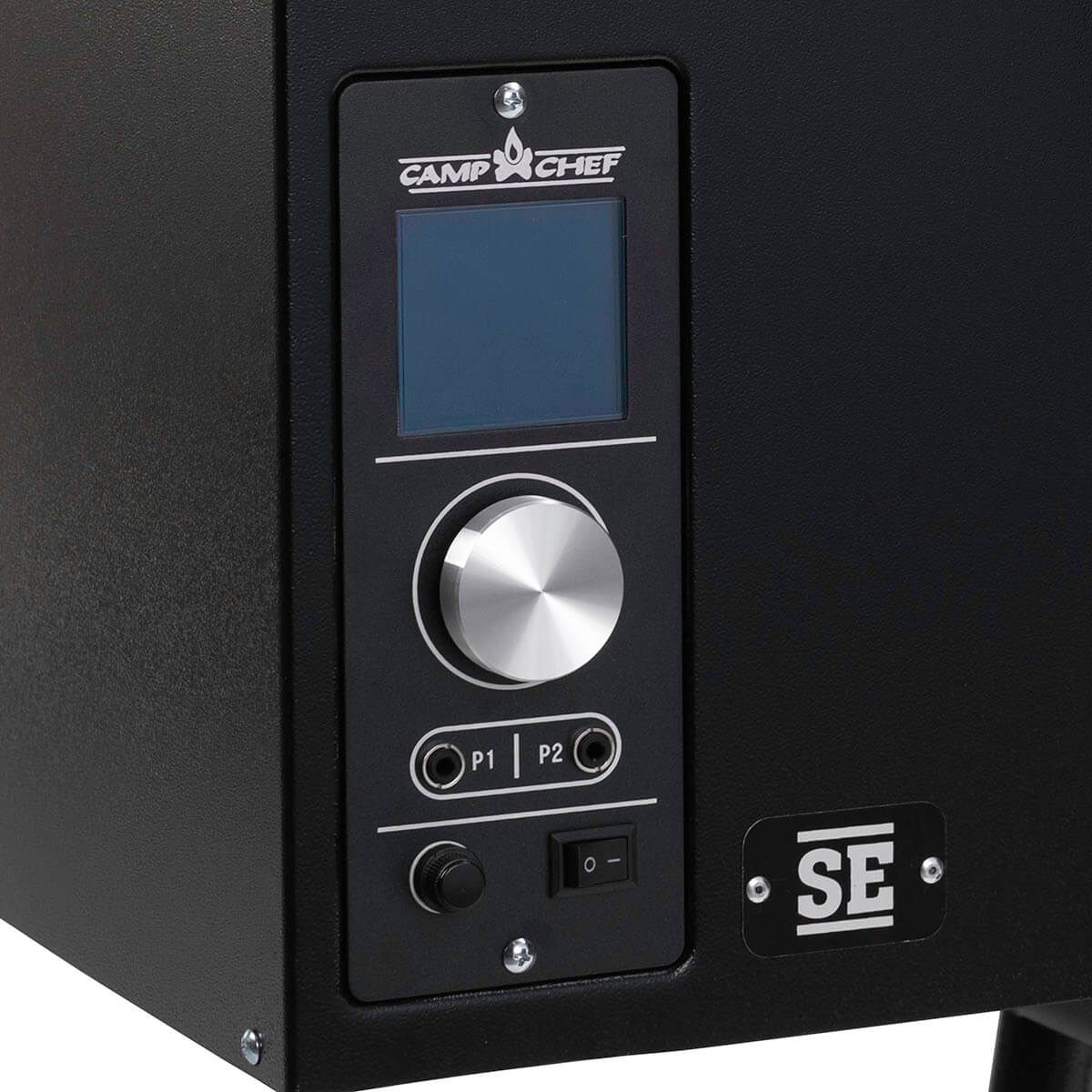 DIGITAL PID TEMPERATURE CONTROLLER
The all new high-visibility digital PID controller creates a cooking experience like never before. This next generation controller features ten smoke settings, precision temperature control between 160-500°F, an easy to use single menu dial, and instant internal meat temperature monitoring with dual temp probes.
AUTOMATED PELLET HOPPER
Pellet hopper allows for automatic pellet feeding to burn chamber. Protective grate safely feeds pellets to auger.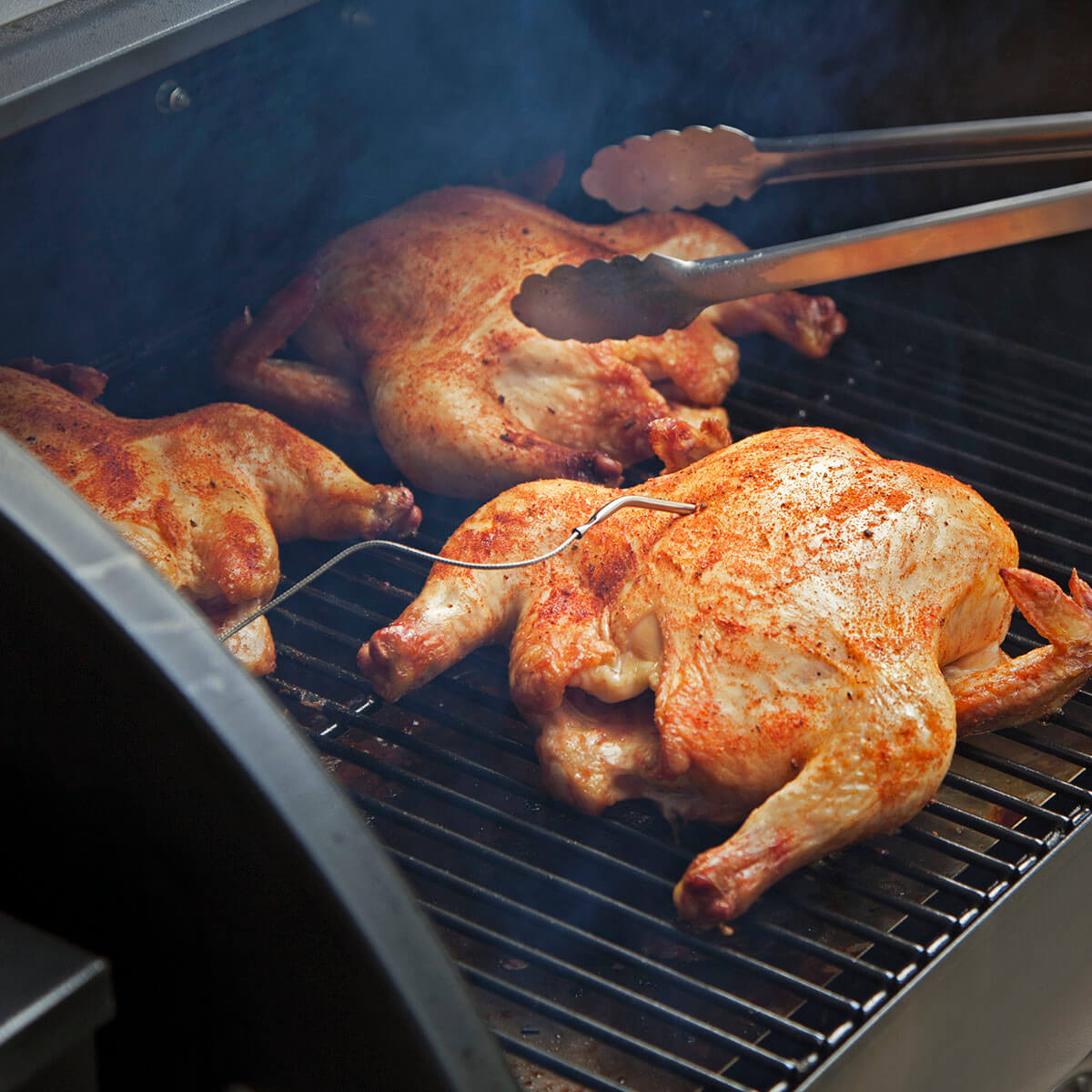 SMART SMOKE TECHNOLOGY
Digital temperature monitoring brings outdoor cooking into the future. With dual internal temperature probe support you can know the exact temperature of two types of meat at the same time, without having to lift the lid. Take the guess work out of your cooking and start smoking smart. 160º F up to 500º F temperature range for slow smoking to grilling..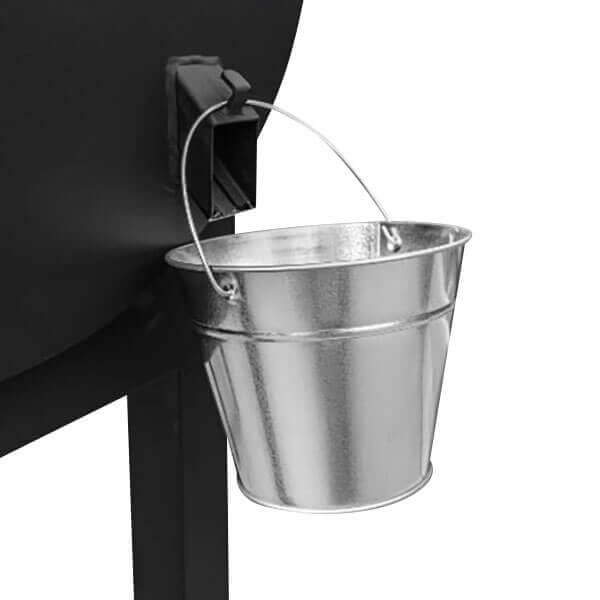 GREASE MANAGEMENT SYSTEM
Intelligently designed slotted drip pan leads to an angled channel that funnels down into a single bucket. Use foil to line the drip pan and steel bucket, for lasting beauty and cleanliness.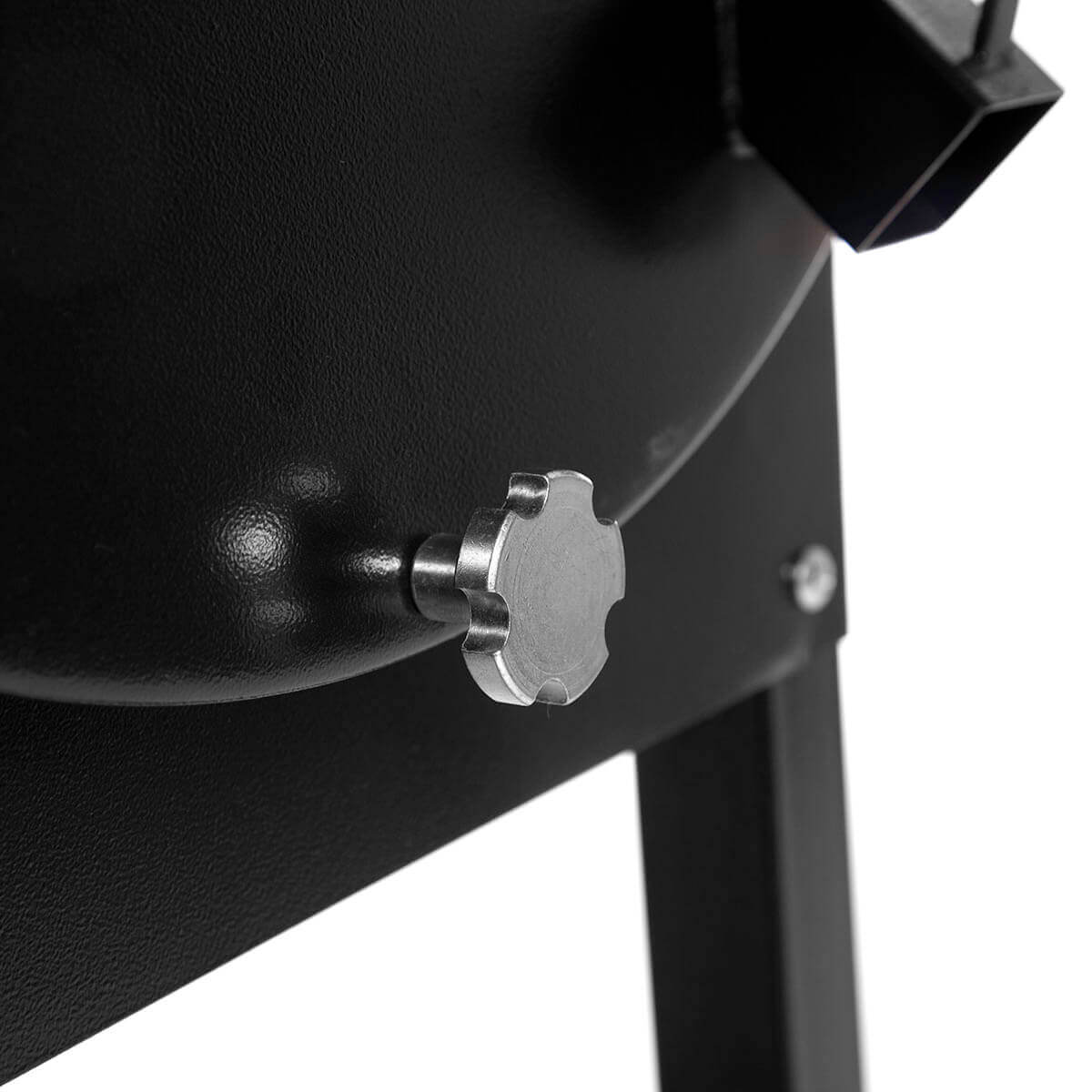 ASH CLEANOUT SYSTEM
Patented Ash Cleanout is the smoker industry's fastest and easiest firebox, period. Single chamber firebox with a slide out trap door quickly dumps ash into an easy ash-out cup.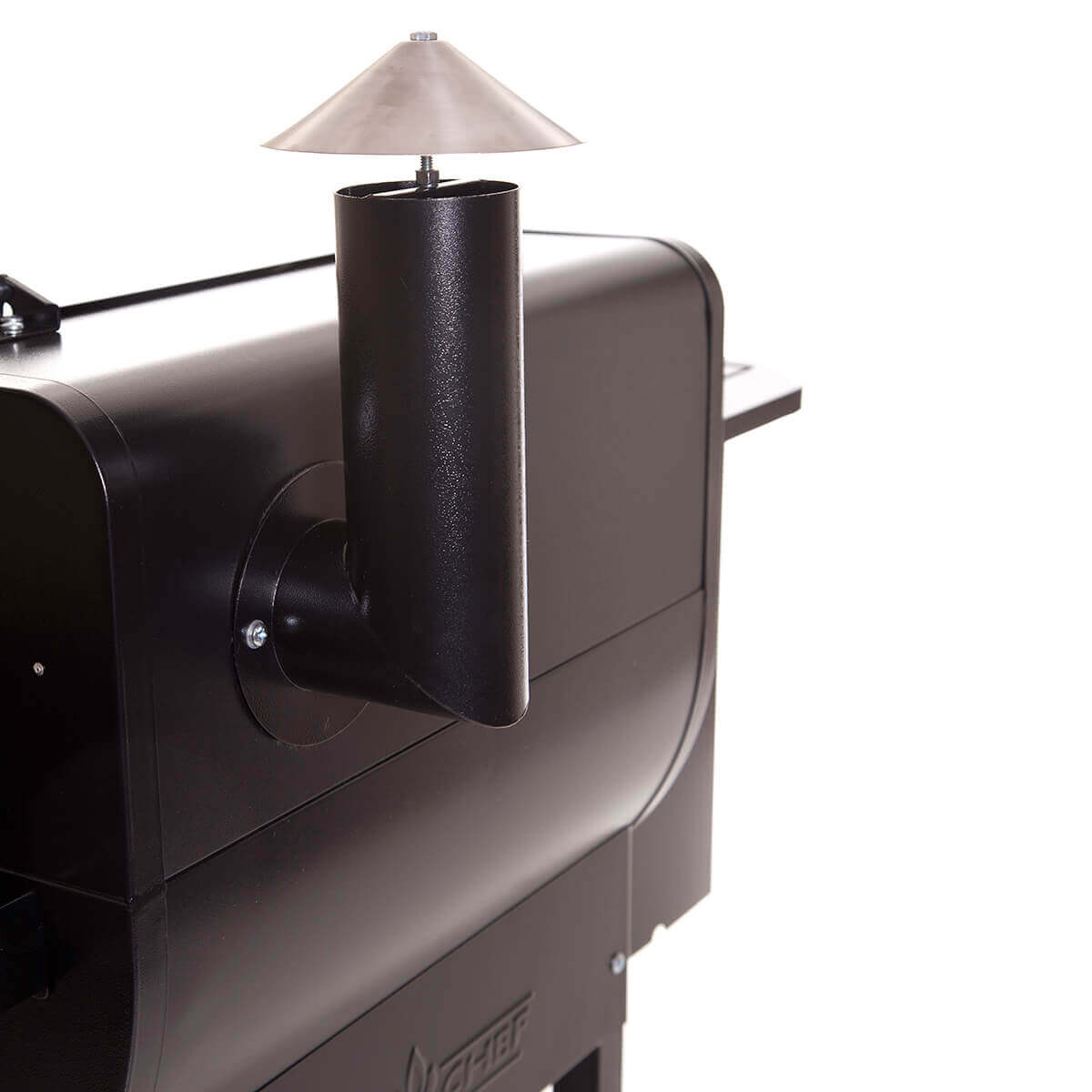 FULLY ADJUSTABLE CHIMNEY
Stylish steel chimney with smoke throttle controls the flavor of your smoked foods. Increase airflow for a fresh grilled flavor. Decrease airflow to add a beautiful smoked flavor.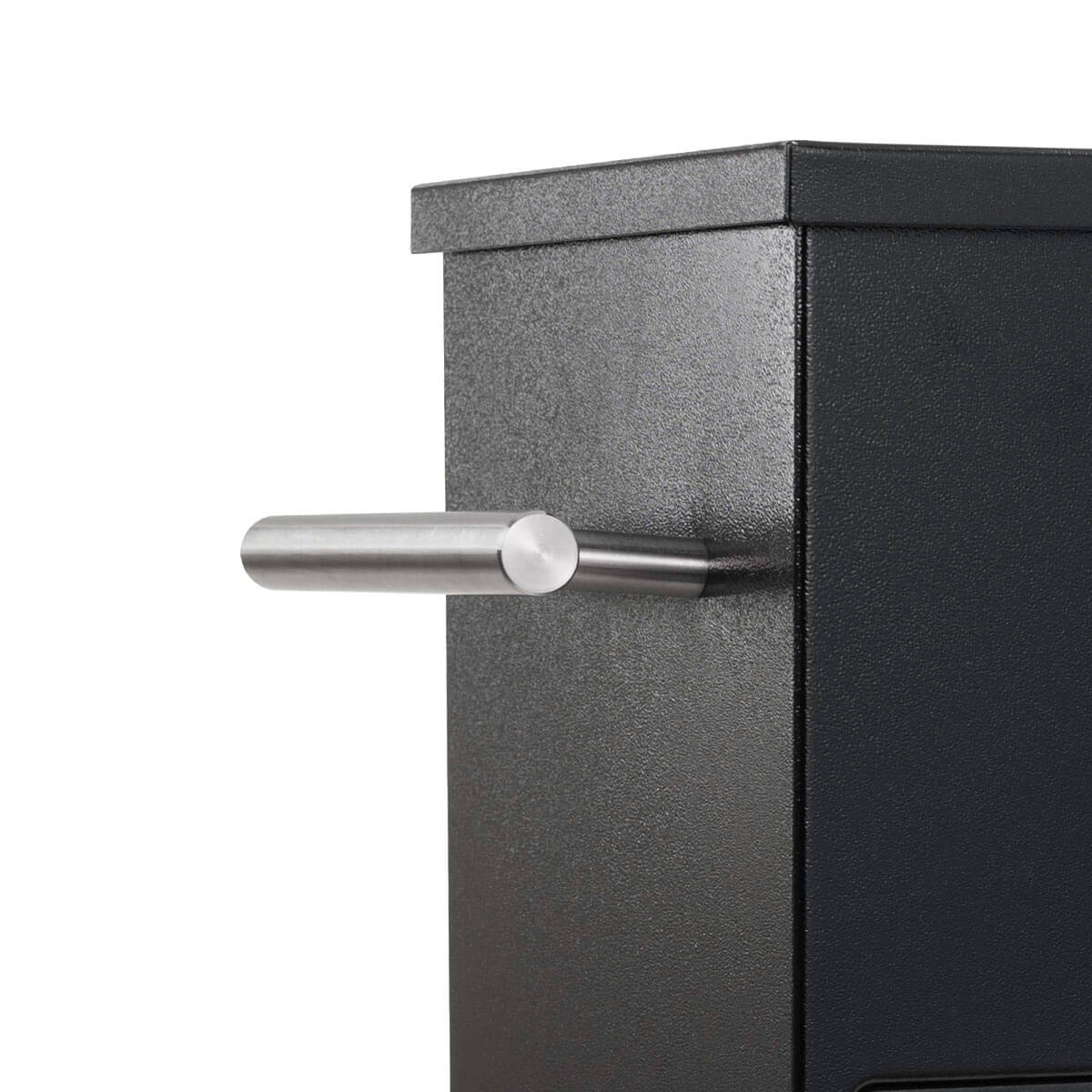 ROLLING SMOKER HANDLE
Quickly move your smoker safely with this heavy duty brushed stainless steel handle and convenient roller wheels. Utilize the handle while stationary as a grill tool and towel rack.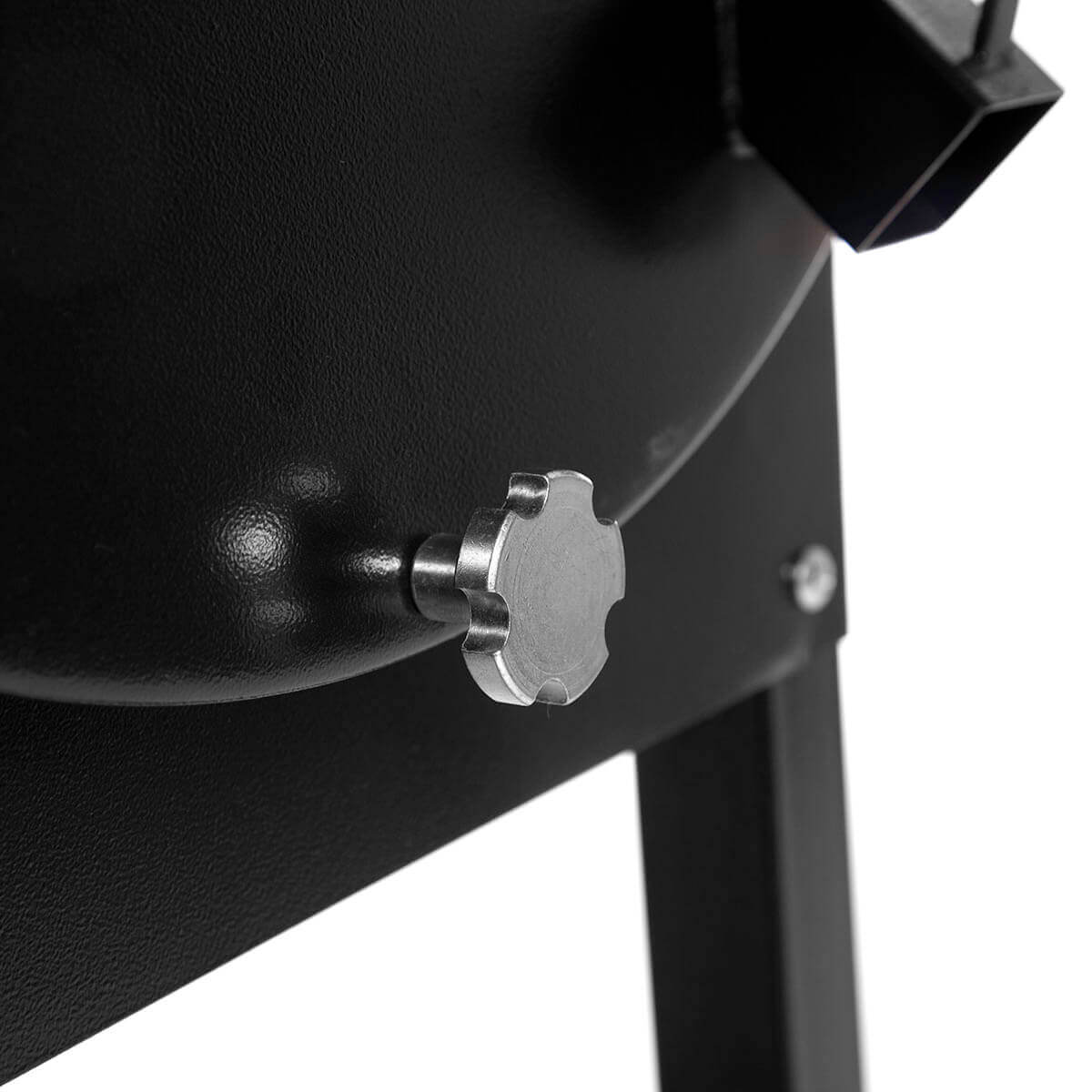 ASH CLEANOUT TRAP DOOR
Easy touch knob keeps cleanup, well, clean. Simply slide the knob out to pull the trap door beneath the ash or to change out the pellet flavor. Slide the knob back in and you are all set to begin a new smoking adventure.
FEATURES
ALL NEW PID TEMPERATURE CONTROLLER - For next-generation cooking control.
PATENTED ASH CLEANOUT SYSTEM - Provides the easiest clean-up in pellet smokers.
TEMPERATURE PROBES INCLUDED - For precision cooking perfection.
GREASE MANAGEMENT SYSTEM - Designed for easy clean-up and long-lasting usage.
ROLLER WHEELS AND STORAGE RACK - For at-hand storage and easy movement.
FULL COOKING HEAT RANGE - From 160°F up to 500°F.
TEN SMOKE SETTINGS - High thru Low Smoke.
TWO TEMPERATURE PROBES INCLUDED - Read the center and the edge of a big roast, ham, tenderloin, turkey, and individual cuts as well.